Northern Star Retailer Partners shone even brighter in the 2021 Polaris Virtual Awards held on June 8, 2022.
Northern Star Caltex service stations in Baler, Aurora; Roxas Isabela; and Bantay, Ilocos Sur bagged the Top 1, 2 and 3 Polaris Awards, respectively. They scored the highest cumulative scores in terms of fuel sales volume, customer service, facilities, and non-fuel sales performance. Each was awarded with cash and an all-expense-paid trip to Shangri-La Mactan, Cebu.
Citations were also given for the following categories: Five-Year Retailer Partner, 10-Year Partner, Five-Year Co-Locator Partner, Top Performer for Customer First, Rookie Station, Best Restroom, Highest Volume Percentage Growth (Bounce Back/Most Improved), Top Overall Volume and Digi-Star Award.
Juan Miguel T. Delgado, Northern Star's COO congratulated the Retailer Partners for their achievements and called upon them to constantly evolve and adapt. "The demands of the Covid pandemic have prompted us to look farther into the future of convenience retailing," he emphasized.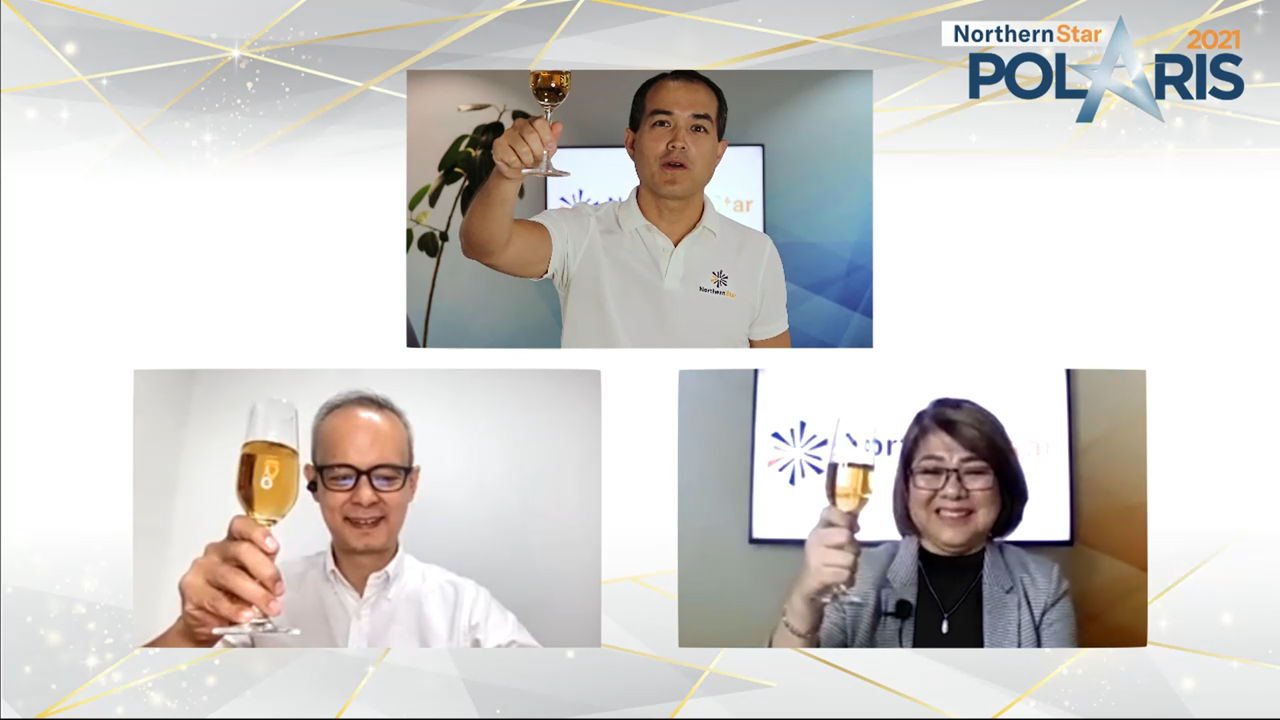 He quoted an industry expert who recently said "Major transformations are sweeping over the fuels and convenience retail sector, making it imperative for stores to rethink their fundamental operations. Consumers are becoming more conscious of health and sustainability. And technology is making retail operations more efficient and helping stores serve a growing variety of needs."
Delgado also thanked the organizers of the event and said, "We have truly made leaps and bounds with regard to holding virtual events."
Northern Star is also celebrating its 10th anniversary this year. Among the Retailers Partners who have been with Northern Star since 2012 was Elfleda Ruelos, Retailer from Bantay Ilocos Sur and the Top 3 2021 Polaris awardee. "The key (to the enduring partnership with Northern Star) is constant and open communication, being accessible, flexible, and aiming and providing measurable results," she said.
Each Polaris year is a testament to the strength of the relationship between Northern Star and the Retailer-Partners. "As the country navigates the road to recovery, we are cognizant that there remain challenges along the way – but we are also very excited for the opportunity to expand and continue to grow our business with all of you," said Stephen V. Tiongco, Northern Star's Deputy General Manager for Sales and Operations.