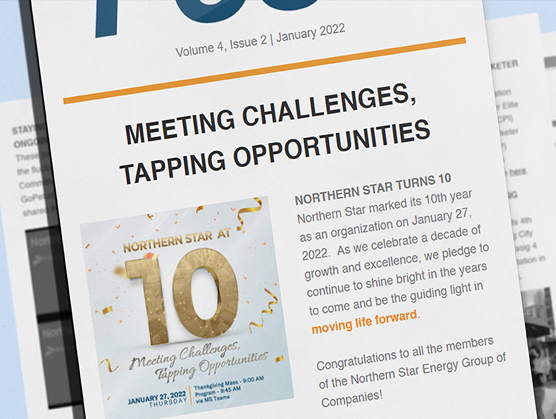 Volume 4, Issue 2 | January 2022
MEETING CHALLENGES, TAPPING OPPORTUNITIES
Northern Star marked its 10th year as an organization on January 27, 2022.  As we celebrate a decade of growth and excellence, we pledge to continue to shine bright in the years to come and be the guiding light in moving life forward.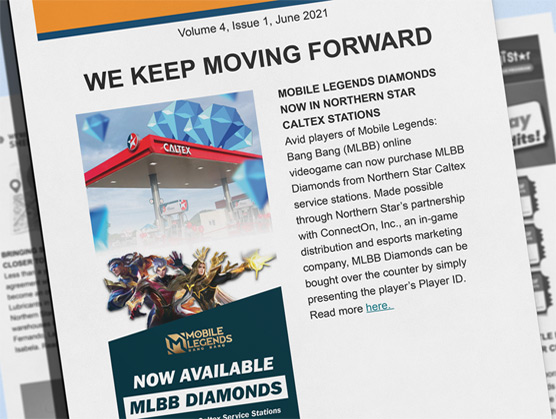 Volume 4, Issue 1 | June 2021
WE KEEP MOVING FORWARD
Avid players of Mobile Legends: Bang Bang (MLBB) online videogame can now purchase MLBB Diamonds from Northern Star Caltex service stations. Made possible through Northern Star's partnership with ConnectOn, Inc., an in-game distribution and esports marketing company, MLBB Diamonds can be bought over the counter by simply presenting the player's Player ID.