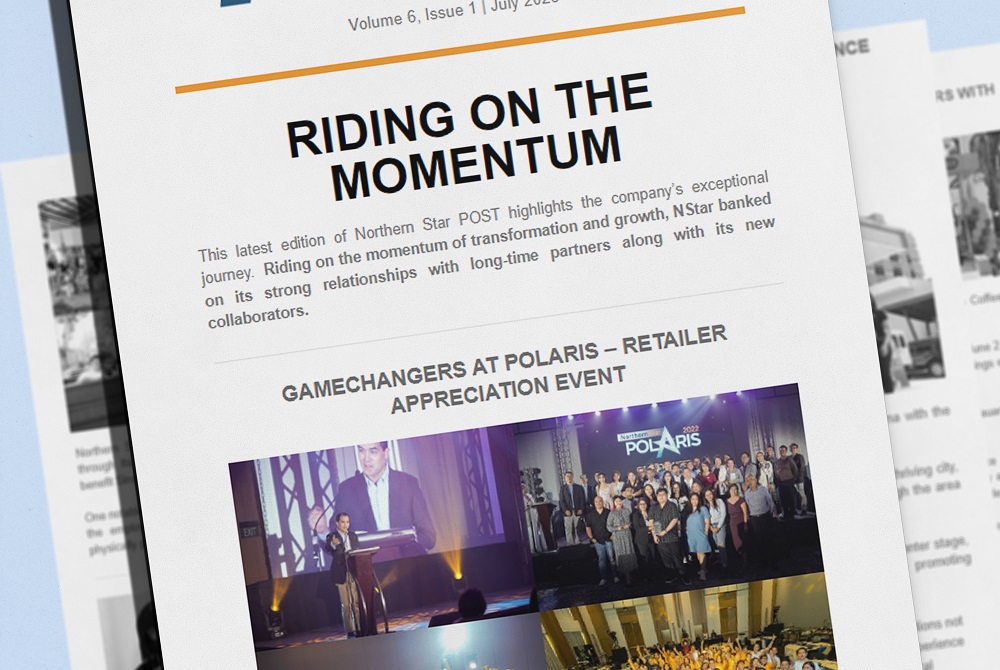 Volume 6, Issue 1 | July 2023
RIDING ON THE MOMENTUM
This latest edition of Northern Star POST highlights the company's exceptional journey.  Riding on the momentum of transformation and growth, NStar banked on its strong relationships with long-time partners along with its new collaborators.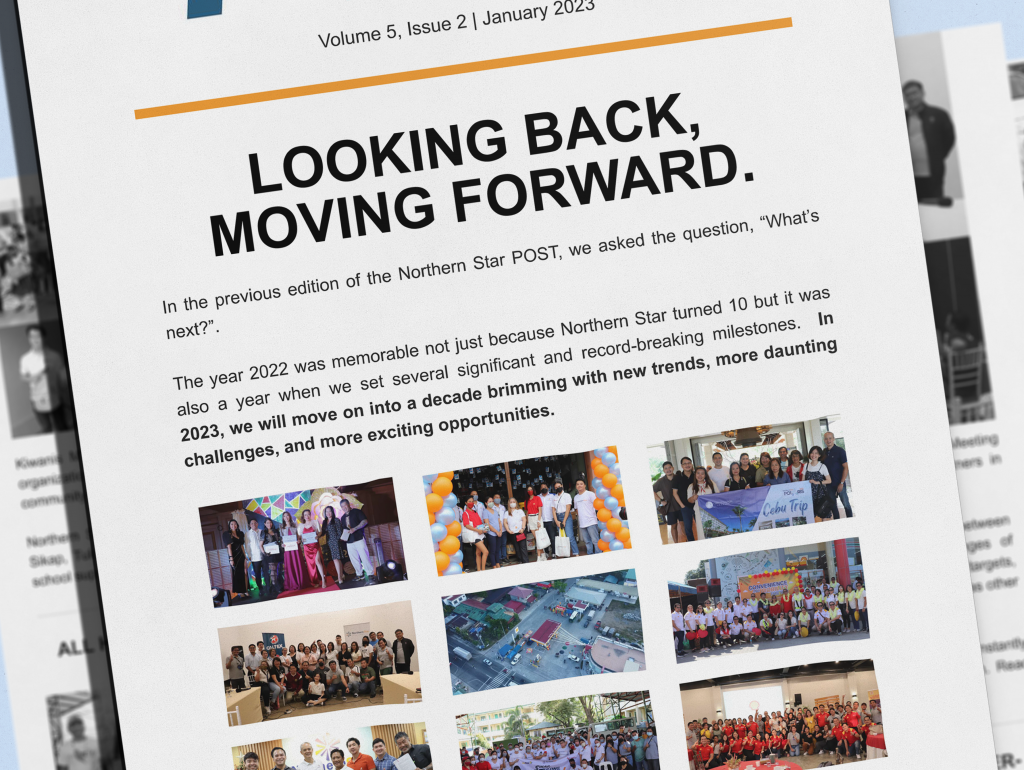 Volume 5, Issue 2 | January 2023
LOOKING BACK, MOVING FORWARD
In the previous edition of the Northern Star POST, we asked the question, "What's next?". The year 2022 was memorable not just because Northern Star turned 10 but it was also a year when we set several significant and record-breaking milestones.  In 2023, we will move on into a decade brimming with new trends, more daunting challenges, and more exciting opportunities.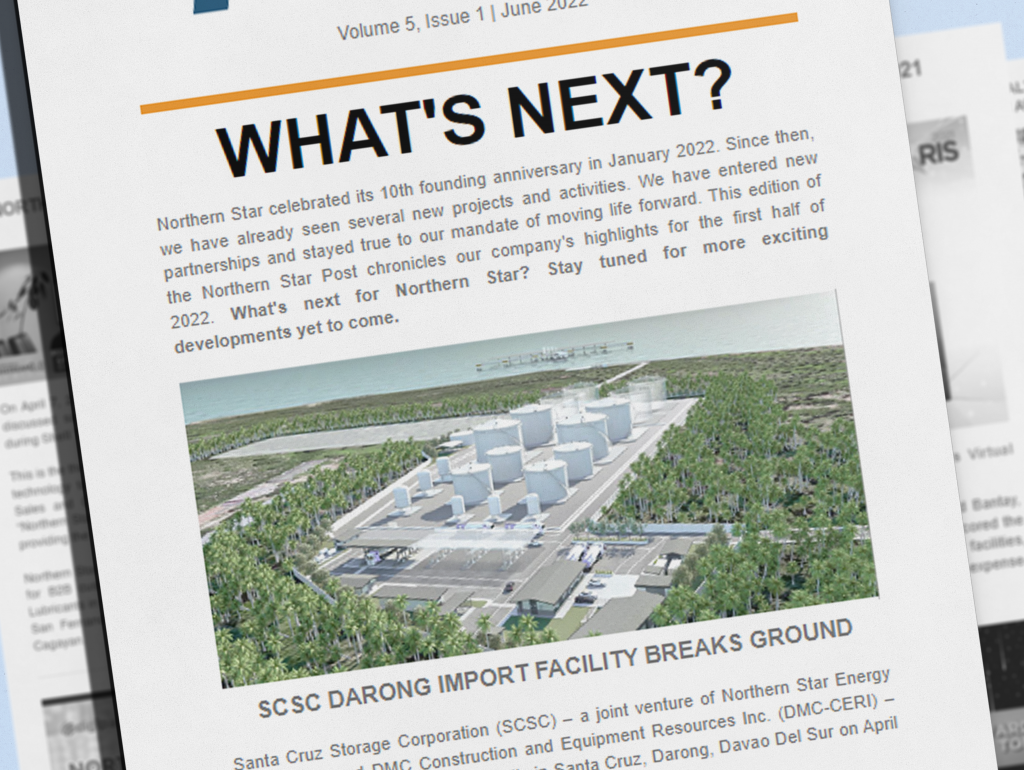 Volume 5, Issue 1 | June 2022
WHAT'S NEXT?
Northern Star celebrated its 10th founding anniversary in January 2022. Since then, we have already seen several new projects and activities. We have entered new partnerships and stayed true to our mandate of moving life forward. This edition of the Northern Star Post chronicles our company's highlights for the first half of 2022. What's next for Northern Star? Stay tuned for more exciting developments yet to come.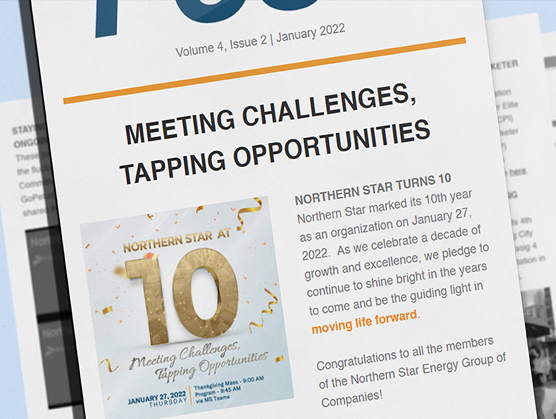 Volume 4, Issue 2 | January 2022
MEETING CHALLENGES, TAPPING OPPORTUNITIES
Northern Star marked its 10th year as an organization on January 27, 2022.  As we celebrate a decade of growth and excellence, we pledge to continue to shine bright in the years to come and be the guiding light in moving life forward.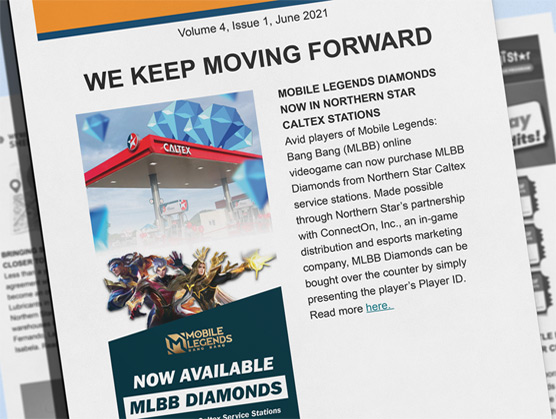 Volume 4, Issue 1 | June 2021
WE KEEP MOVING FORWARD
Avid players of Mobile Legends: Bang Bang (MLBB) online videogame can now purchase MLBB Diamonds from Northern Star Caltex service stations. Made possible through Northern Star's partnership with ConnectOn, Inc., an in-game distribution and esports marketing company, MLBB Diamonds can be bought over the counter by simply presenting the player's Player ID.