The Northern Star Branded Marketer territory LUISA which covers La Union, Ilocos Sur, Abra, and Ilocos Norte has been recognized by Caltex Philippines as the Top Zone for Period 3 (May – June) in the Caltex Bayanihan Incentive Program 2021. Northern Star's NEL or Northeast Luzon territory placed second for the same period. Both territories are in the running for the Best Branded Marketer Award.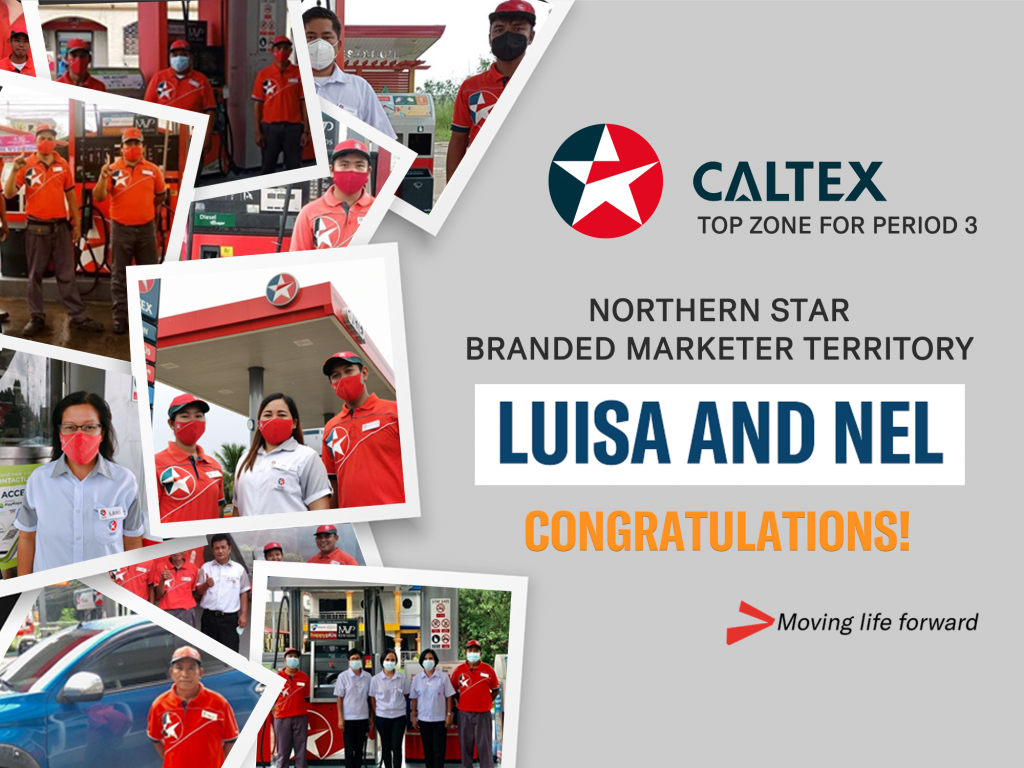 "With the COVID-19 challenges, it has not been easy," said Domet Posecion, Northern Star Retail Manager. "We appreciate the recognition from Caltex Philippines, and we're glad to see the good results out of our efforts."
The bi-monthly top zone award comprises the overall rating of all of the sites' customer first, sales volume performance, and Caltex image stewardship. The achievement was the result of teamwork, hard work, and dedication of the Northern Star Retailer-Partners and station personnel.
"We want to particularly congratulate our Customer Service Representatives, who are our frontliners for their undeniable commitment to continuously and untiringly serve our customers amidst the Pandemic," added Posecion. She reiterated that consistency is the key to achieve the group's aim to sustain top ratings until the end of the Caltex Retailer incentive program in December 2021.